Wil Murray makes The Shortlist
Howdy!
Since y'all have already seen Zev Tiefenbach's exhibit here. I figured that I would give you head's up about the next show. Wil Murray will be exhibiting here in October. If you weren't aware he has
been shortlisted for this year's RBC Canadian Art competition
.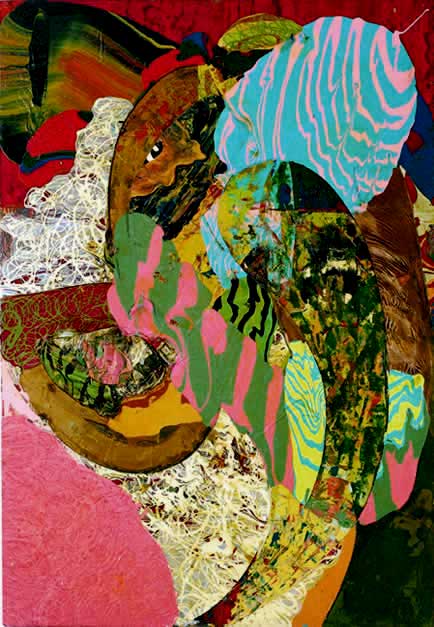 You're Lazy, So There's Nothing That Can Stop You Now From Sleeping
Alkyd & Metallic Pigment on Board, 52" x 36", November 2004
Borrowed shamelessly from the RBC.
They say "Wil approaches each painting with a process that is intentionally slow and deliberate. He starts with a formal concept and then lets inside and outside forces shape his work, making both intentional and free-flowing brush strokes. It is a long process that he does in complete solitude."
I'd love to know who they got to write that.
Check out his competition:
Paul Bernhardt, Halifax, NS
Yang Hong, Halifax, NS
Chris Kline, Montreal, PQ
Mathew Reichertz, Halifax, NS
Chris Down, Guelph, ON
Jason Gringler, Toronto, ON
Meghan McKnight, Newmarket, ON
Kristine Moran, Toronto, ON
Nick Ostoff, Toronto, ON
Matthew Brown, Vancouver, BC
Holger Kalberg, Vancouver, BC
Chris Millar, Calgary, AB
Krisdy Shindler, Vancouver, BC
Etienne Zack, Vancouver, BC
They're making the decision public
tonight
.