Is it possible to stop living in the past, please
Howdy!
Why can't folk get their acts together and start living in the present?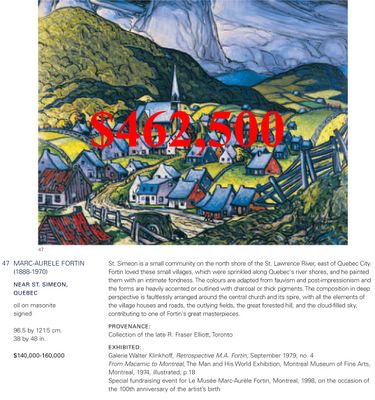 Marc-Aurele Fortin, "Near St. Simeon, Quebec."
Tom Thomson, "Autumn, Algonquin Park,"
AY Jackson, "In Jasper Park"
All the prices are from the
Ritchies auction
that happened
today in Toronto
. Man what a bunch of fuddy-duddies!