Slippery Peat Live at Zeke's, June 22, 2005
Howdy!
Last night we had
Slippery Peat
playing here, along with a whack of their friends.
Slippery Peat, third set 13.1 MB 128Kbps MP3, 13:41 minutes
Songs: Old Aunt Maggie, Tumbling Too, and the encore, who's name I missed.
Ben Hammond, first set 43.8 MB 128Kbps MP3, 45:38 minutes
Songs: Amie, Umbrella Song, Home, Except For You, General Taylor, No History, Something New, Lemme Know, Dr. Girl, Constellations.
Hungaratron, second set 14.3 MB 128Kbps MP3, 14:51 minutes
Songs: [I don't think that they have titles]
Slippery Peat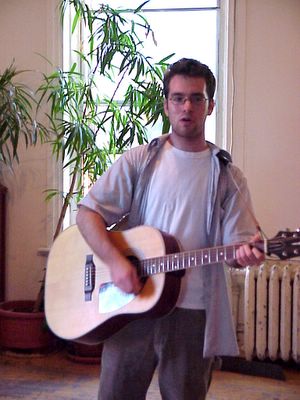 Adam (the lead singer)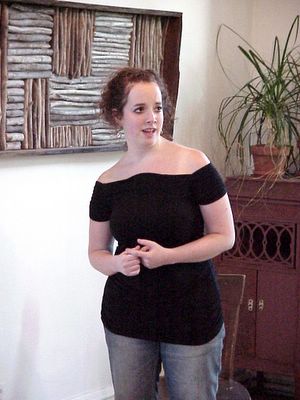 Gabi (the background singer who desperately needs a tambourine)
Scott, (the wonderful drummer)
Hungaratron played second
Ben & Zach played first
Ben Hammond opened up the show (in this picture with the band. Nico Dann on drums/accordian/backups and Adam Kinner on sax/mad stylz).
The Aftermath
The Cover
Not only did everybody have a great time, but a fun time was had by all. Although mine was tempered by the fact that I screwed up royally. Due to unforeseen circumstances, I was only able to record the last three songs of Slippery Peat's set. As a consequence, if they aren't thoroughly pissed off at me and are still willing to talk to me, they gotta come back so that we can get a full and complete recording.
My Odeo Channel